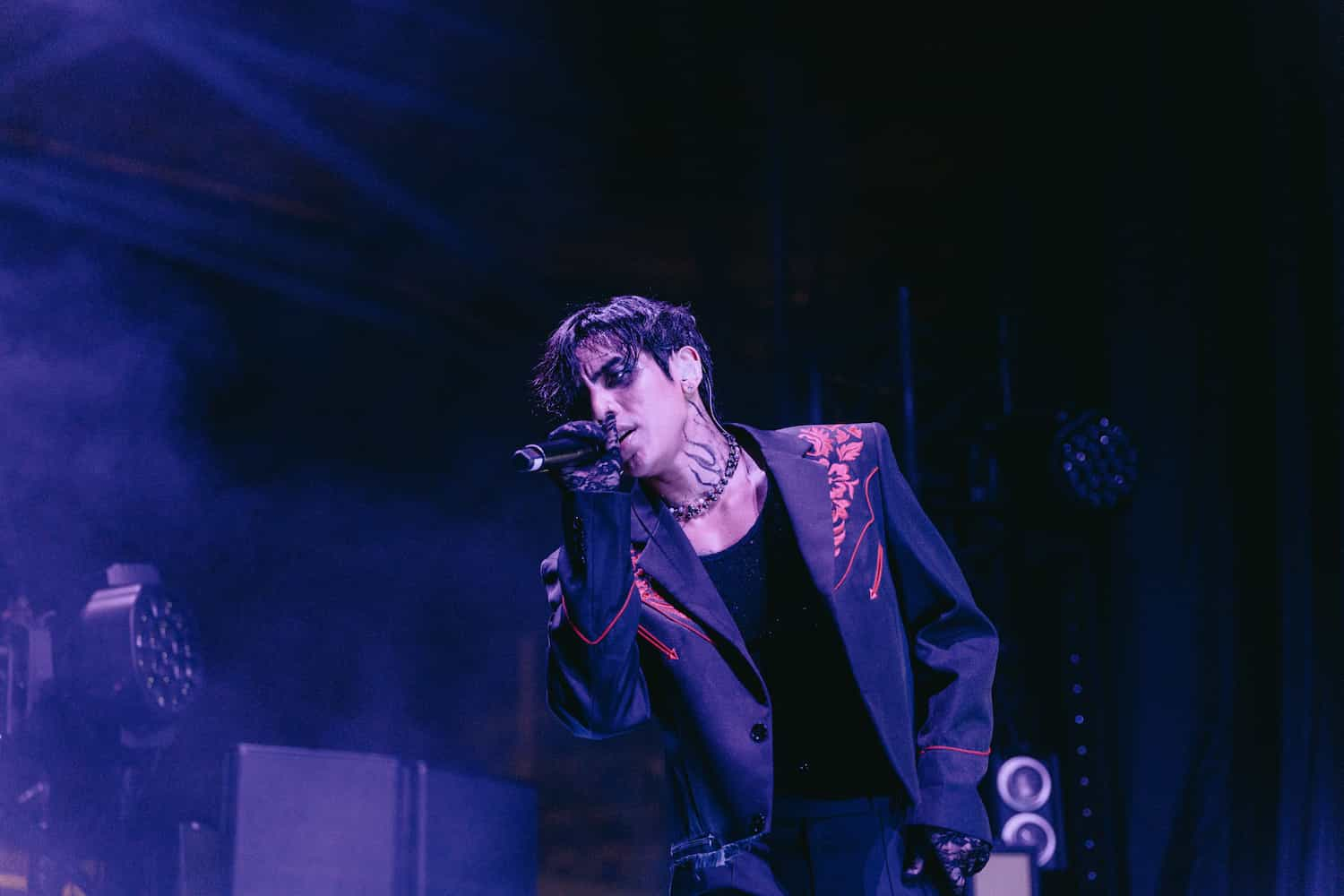 DPR The Regime World Tour
The Coliseum / Resorts World Sentosa
4 December 2022
SINGAPORE — The Dream Perfect Regime gang hosted an adrenaline-filled party in Singapore last Sunday as part of their Regime world tour. More commonly known as DPR, their genre-defying music have earned them a sizeable fanbase locally in a span of a few years.
They first started out as friends who were passionate about making music. But DPR has since morphed into a full-fledged music business helmed by DPR Ian, born Christian Yu.
And fans resonated with that vision of theirs to become dreamers. 
Mr. Clay (not his real name), 16, who is currently a student, tells HallyuLife that it was "sweet and wholesome how they were working together towards their dream". And he made it a point to attend DPR's gig, which marks the first-ever concert he has attended.
DPR Ian delivered several crowd favourites like Ballroom Extravaganza (2022), No Blueberries (2021) and So Beautiful (2021). Fans also lucked out, witnessing snowfall in sweltering Singapore with a live rendition of Winterfall (2022), a track from his latest album Moodswings In To Order.
Singapore's unbearable heat was both felt by him and fans alike. The 32 year-old rapper took off his glittery black singlet, revealing his chiseled physique. Fans too, found the climate unforgiving.
During DPR Ian's set, he spotted fans in the mosh pit who were unwell and paused the gig temporarily several times.
Fans were dehydrated, likely due to long hours of queuing, and tight spaces in the mosh pit. 
Ms Aqeilah Arfah, 23, who was at the show as an event technician, had to quickly hand out water to light-headed fans. "We helped the security team look out for audience members who were not feeling well," she said.
His thick eyeshadow that could come off as menacing. And his violent head banging on stage helps propel the impression that he's about the burn the stage. 
That's far from the truth. DPR Ian has got a soft side to him. "It's okay, this happens and it's fine," he reassured the 2300-strong crowd present.
The same can be said for DPR Live, whose real name is Hong Da-bin.
"This is the 40th show [in the world tour and] it's been really stressful," he confesses. The DPR Regime world tour kicked off this September, has stopped by numerous cities in North America, the United Kingdom and Europe before arriving in Asia recently.
The South Korean rapper is not one to shy away from his mental health issues. "I've had panic attacks on stage and depressive thoughts".
But not all is dark.
These experiences, coupled with performing on stage every other day, gives the 29 year-old rapper more inspiration to make new music. "I'm going to drop a lot of music soon," he teases.
At the live show, he also served up some of his hot hits, like Jam & Butterfly (2020), NEON (2020) and Jasmine (2017).
And it's quite clear that DPR's music is to appreciated as it is.
Their stage featured a no-frills set-up. No live video feed on large LED panels and no fancy lighting systems. Instead, some simple lighting and occasional confetti sprays were more than sufficient for DPR to work their music magic on stage.
But at various junctures, some mega props did appear on stage. 
An astronaut inflatable appeared as DPR Live performs S.O.S (2020) while a palm-like inflatable came on stage for DPR Ian's Ribbon (2022). -HallyuLife.com

THIS SPACE INTENTIONALLY LEFT BLANK.