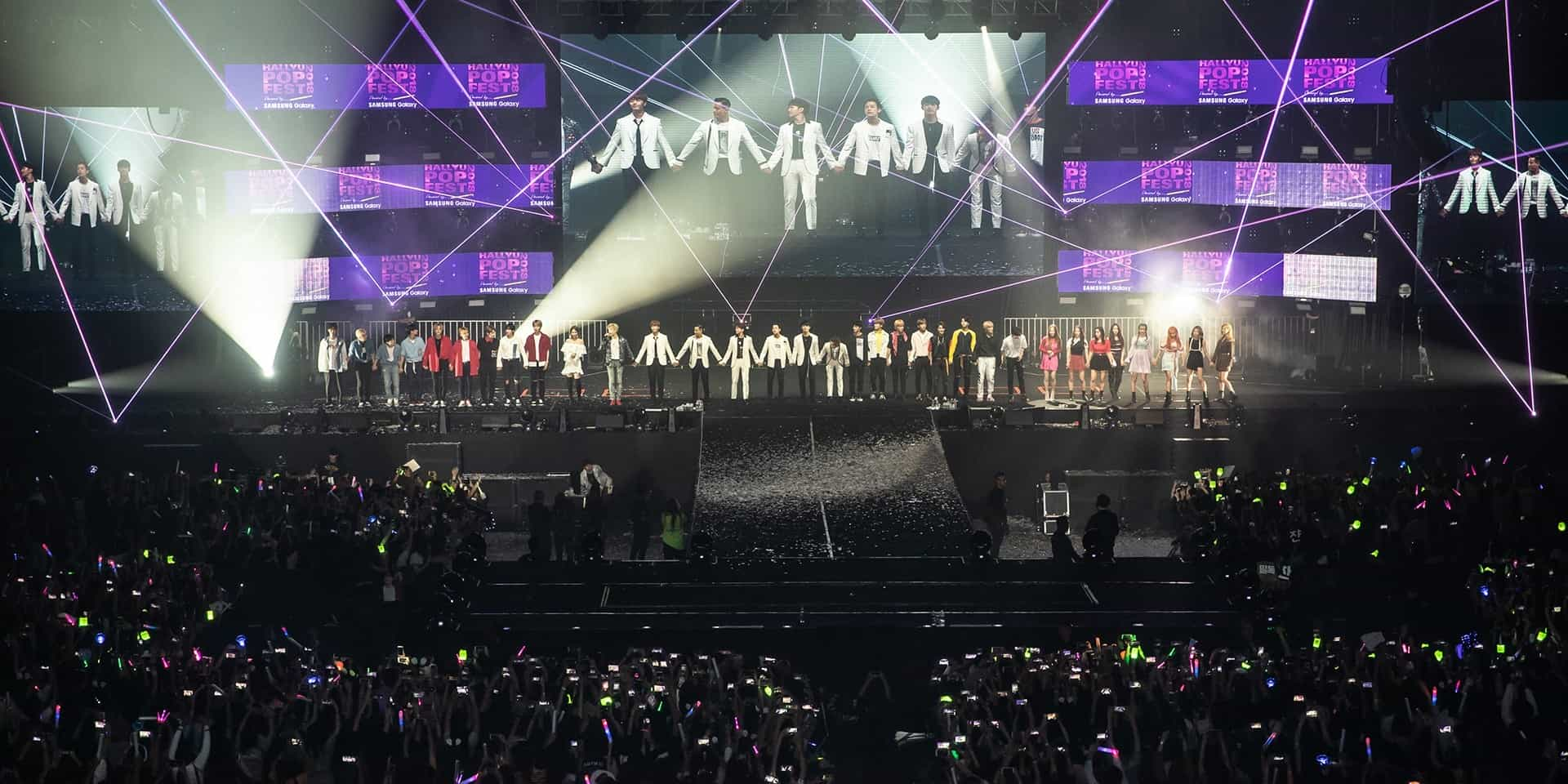 First published 2019.04.15 | Updated 2019.04.30
The month of May is fast approaching and that means we only have a few days remaining before the second edition of Singapore's (and maybe even South East Asia) biggest Hallyu festival happens on May 25-26, 2019!
From a wide range of K-Pop artists and events on line, every Asian K-Pop fan is given a chance to jam with their idols on-stage for two days of extravaganza – and by that, here's some dose of information that you'll better equip once you decided to go to HallyuPopFest 2019!
---
Artist Lineup
[youtube https://www.youtube.com/watch?v=AhArN8oBIrs?list=PL3hHWp6JESRwW38heGdqbfBZbBBvYKPdl]
15 artists which were a mix of Hallyu legends and rookies are going to rock the stage, separated between two days of exciting festivities and events.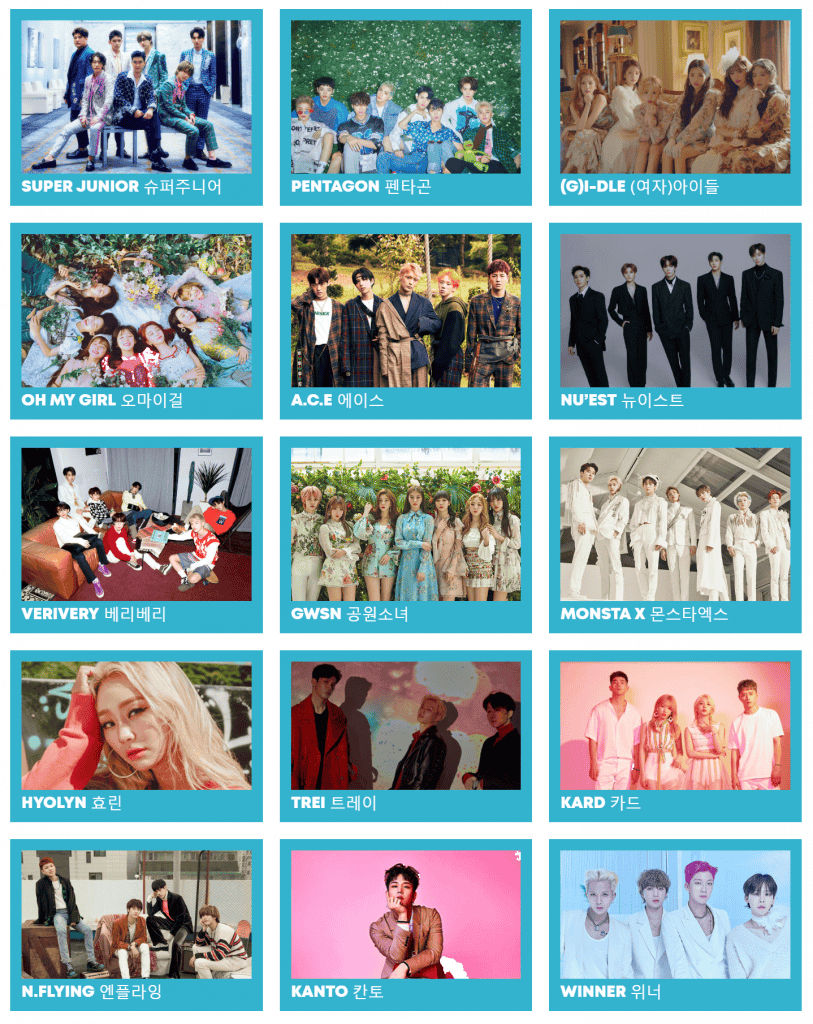 From the Hallyu veterans Super Junior, to NU'EST, HYOLYN, K.A.R.D, WINNER, OH MY GIRL, MONSTA X, PENTAGON, N.FLYING, A.C.E, GWSN, TREI, KANTO, (G)I-DLE and VERIVERY, the festival lineup is surely going to be jam-packed and the two days at Singapore will be the most exciting times ahead for K-Pop fans in Asia.
Expect stellar performances from the showcases of rookie groups and acts at the morning, and full-blown stages on the evening by these artists on both days of HallyuPopFest!
---
The venue of choice
Singapore Indoor Stadium is once again the venue of choice for this year's HallyuPopFest. Having a capacity of around 12,000 people, the stadium is expected to house thousands of Hallyu fans from Asia and the world.
---
Ticket prices, perks and options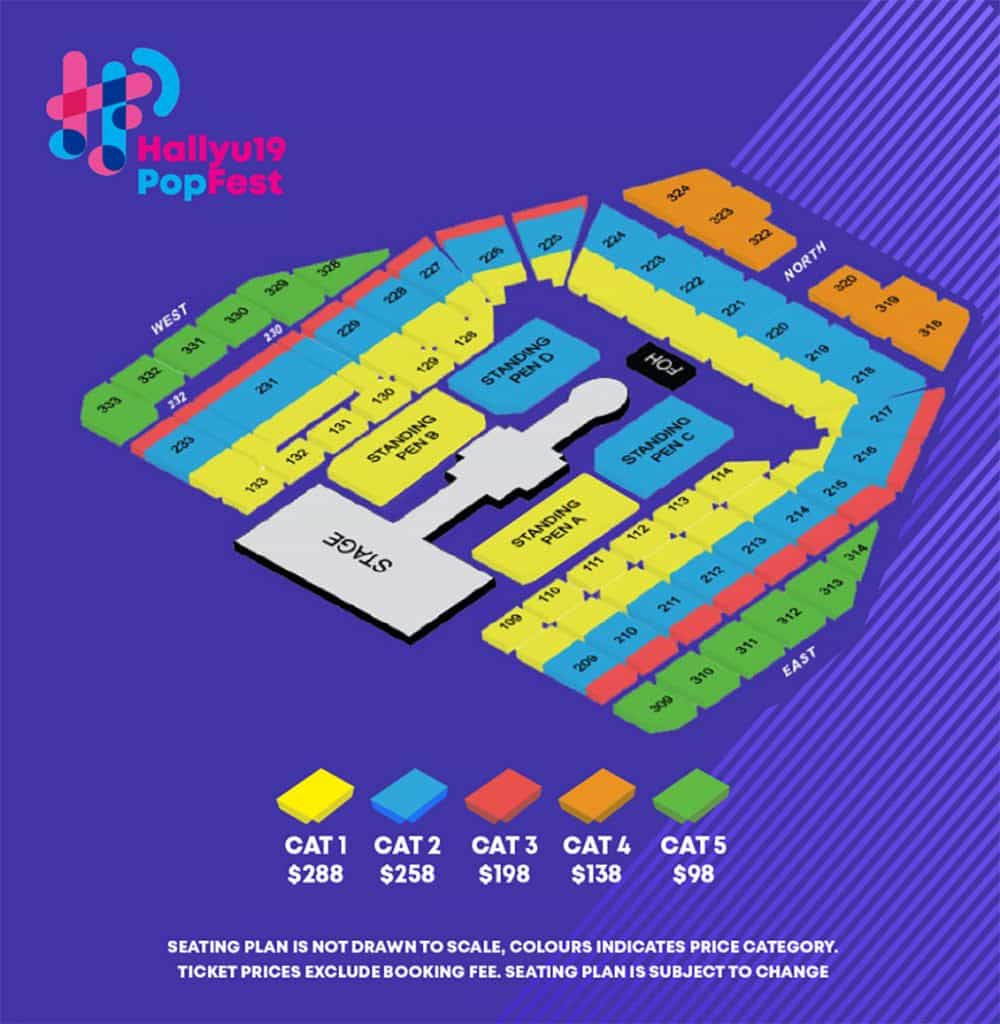 Ticket Prices (all in Singaporean Dollars (SGD, excluding booking fees))
• CAT1 (SEATED / STANDING PEN A & B) – $288
• CAT2 (SEATED / STANDING PEN C & D) – $258
• CAT3 (SEATED) – $198
• CAT4 (SEATED) – $138
• CAT5 (SEATED) – $98
HallyuPass: $68
Each HallyuPass entitles to the following:
Artiste Engagement with 1 performing act of the same day (choose through draw)
Exclusive Lanyard and Pass
There will be only a limited number of HallyuPass available and it is only available to CAT1, CAT2 and CAT3 ticket holders. Here's the schedule of artiste engagement for HallyuPass holders.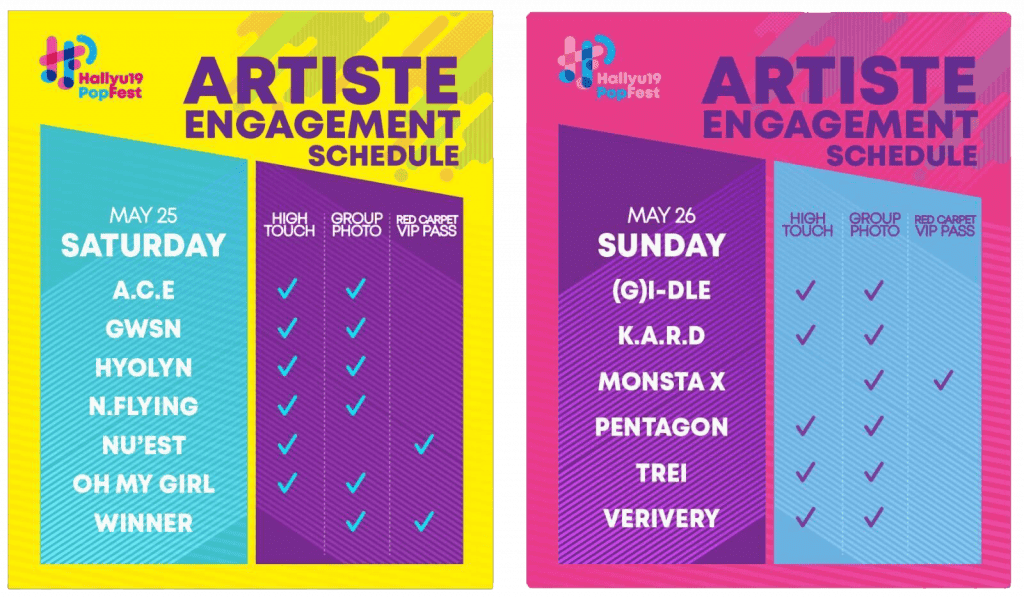 Tickets can be bought via three different methods (a) thru www.sportshubtix.sg (b) phone booking: +65 3158 7888 (c) buy through physical ticketing locations: Singapore Indoor Stadium Box Office, Scotts Square Concierge, The Star Performing Arts Centre Box office and all Singpost outlets.
More information about the tickets, including artist engagement perks can be obtained here.
HallyuPopFest is organized by H.A.H Entertainment. –HallyuLife.com

THIS SPACE INTENTIONALLY LEFT BLANK.